Speciality Ice products, all made using

---
Royal Ascot - 50 bags of ice cubes and 5 x 45 litre tubs delivered to the Owners/Trainers car park for their picnic.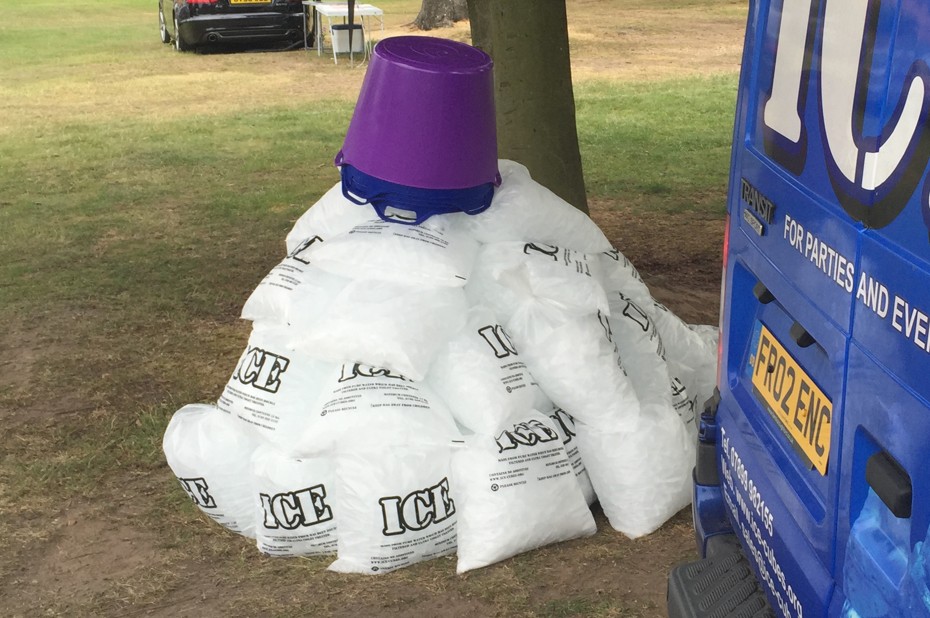 ICE DELIVERY MAP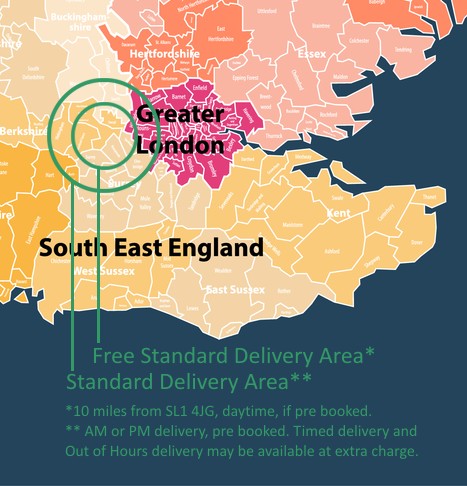 OUTSIDE STANDARD DELIVERY AREA = Price on Application
Please ask, we can delivery anywhere in the UK but Saturdays in the summer are within the Standard Delivery Area only.
If your venue has storage we can deliver earlier in the week.
FREE DELIVERY OFFER
Within 10 miles from our factory based in Slough (Postcode SL1 4JG) as defined by
Google Maps, fastest driving route. *Not combined with any other offer. Pre booked orders only.
Outside the free delivery area fees apply.
STANDARD DELIVERY
Morning Delivery - Between 09:00 and 13:00 hrs.
Afternoon Delivery - Between Noon and 16:00 hrs